How to Get
HyRAP

®

in Your City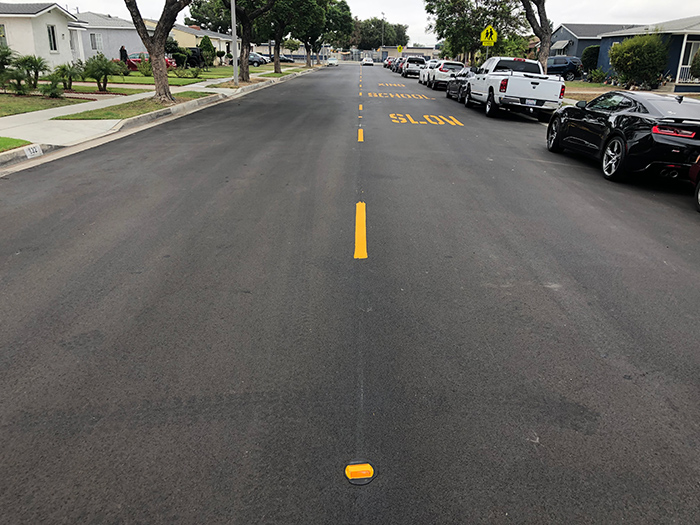 Do you have streets that need reconstruction? Are you considering a better paving strategy than slurry seals? Do you want to demonstrate quality streets can be 100% sustainable?
Using California Public Contract Code 3400(c), cities can conduct a project using HyRAP® hot mix asphalt to determine its suitability for future use while having a more direct and positive impact on the environment. Information on California Public Contract Code section 3400(c) can be found here.
Furthermore, under California law, as specified in Assembly Bill 32 (Chapter 488 of the statutes of 2006), and updated in Senate Bill 33 (Chapter 249 of the statutes of 2016) and Assembly Bill 197 (Chapter 250 of the statutes of 2016), the state mandated a reduction of greenhouse gas (GHG) emissions to 1990 levels by 2020 and a reduction of 40% below that marker by 2030.
The components of conventional hot mix asphalt (aggregate and paving grade asphalt oil) contribute a significant amount of GHG. On average, an aggregate mining facility produces 23,264 – 93,057 pounds of GHG per day.
HyRAP® is produced almost entirely using fractionated recycled asphalt materials. This means a nearly 100% reduction in virgin aggregates and a 70% reduction in petroleum products. Additionally, using HyRAP® results in a reduction of pollution generated by vehicle miles traveled (VMT) of raw materials used for conventional hot mix asphalt. Use of a 100% sustainable hot mix asphalt also leads to significant landfill reductions, due to asphalt grindings now being recycled.
We can help your city determine the best pathway forward to using HyRAP®. For more information for cities and counties and for specifications and the appropriate application of HyRAP® hot mixt asphalt, contact one of our sales representatives by clicking here. One of our sales associates can assist with proper system selection and a review of your streets.